CAPTIVATE CONSUMERS. DELIVER INNOVATIONS.
.
March 22, 2019
DOWNLOAD: 2020 Feature Flavor List
Parker Products is pleased to announce our 2020 ice cream feature flavors. From spicy mango to sweet and creamy churro, these new flavors hit on the top trends in the ice cream and novelty industry. Download the full list here!
Consumers don't return for good. They return for special—for new flavors that excite and intrigue. As a maker of frozen desserts, you have the opportunity to stimulate both taste buds and loyalty. You do this with intriguing flavors. You do this with Parker Products.
Our feature flavors for frozen desserts include baked inclusions, flavor bases, colorful toppings, coated nuts, and variegates—everything you need to draw your customers in to a satisfying, exciting taste experience. All flavors are natural and support clean labels.
This page gives a preview of a few of our top flavors. To get the full list of flavors, download the full list. For more information, reach out through our contact form—just mention feature flavors in your message.
Favorite Flavors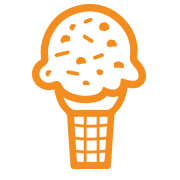 This Lime Is Pie-Fect
Key Lime ice cream swirled with a Whipped Cream Ribbon blended with Graham Pieces and Key Lime Bark.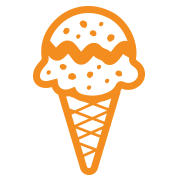 Tin Cup Whiskey Cake
Brown Sugar ice cream blended with White Cake Pieces and swirls of Whiskey Sauce.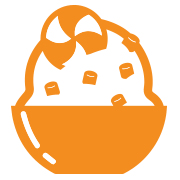 It Takes Two To Mango
Mango sorbet pops sprinkled with sweet, salty, and spicy Chamoy Sprinkles.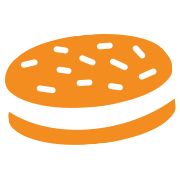 Get Churr-Own
Sweet cream ice cream swirled with Cinnamon Cream Cheese Icing blended with Churro Pieces and a Cinnamon Streusel Crumble.
For More Flavors, Get in Touch