CAPTIVATE CONSUMERS. DELIVER INNOVATIONS.
.
April 20, 2021
The Spring 2022 Feature Flavors Have Arrived!
The future is full of flavor! Parker Product's 2022 Feature Flavor menu has arrived and whether you are looking for classic comfort food combinations or delectable and inspirational trend worthy creations, we've got you covered! From Buttermilk Biscuits and Gravy to the Pantone inspired Ultimate Grey, these flavors are sure […]
Consumers don't return for good. They return for special—for new flavors that excite and intrigue. As a maker of frozen desserts, you have the opportunity to stimulate both taste buds and loyalty. You do this with intriguing flavors. You do this with Parker Products.
Our feature flavors for frozen desserts include baked inclusions, flavor bases, colorful toppings, coated nuts, and variegates—everything you need to draw your customers in to a satisfying, exciting taste experience. All flavors are natural and support clean labels.
This page gives a preview of a few of our top flavors. To get the full list of flavors, download the full list. For more information, reach out through our contact form—just mention feature flavors in your message.
Favorite Flavors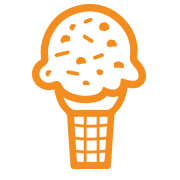 Cheesecake S'mores
Brûléed Marshmallow ice cream with swirls of Brown Butter Graham blended with Cheesecake Bites and Sea Salt Ganache DROPLETS™.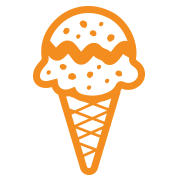 Cold Brew Cookies & Crème
Cold Brew ice cream with a Creamy center swirl blended with Crushed Chocolate Sandwich Cookies.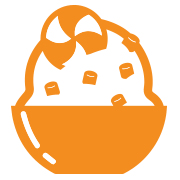 Golden Milk
Golden Milk ice cream with swirls of Black Tea blended with Honey Ginger Flakes and Shortbread Cookies.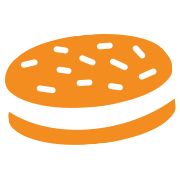 Deep Fried Praline Apple Pie
Fried ice cream with swirls of Apple blended with Sugar Rolled Pie Crust Pieces and Praline Pecans
For More Flavors, Get in Touch