Beverage
We support specialty beverages with ingredients that add taste, texture, and visual appeal to coffee drinks, smoothies, flavored teas, and more. From hot to cold beverages and from indulgent to clean label, we help brands create drinks that move from intriguing line extensions to essential parts of consumer lifestyles.
September 29, 2017
WHITE PAPER: Making High-End Coffee Accessible
Specialty coffee continues to shift from hipster niche to mainstream with several recent acquisitions and brand launches in the industry, including the purchase of Blue Bottle Coffee by Nestlé. The specialty industry is thus poised to reach more consumers and extend its influence, meaning that even brands in other segments […]
Ingredient Systems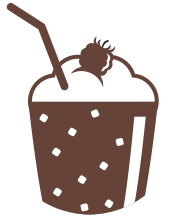 Baked Inclusions
Top your beverages with texture and flavor: Add baked inclusions on top of or mixed in with specialty coffee drinks, hot chocolate, milkshakes, and more. Our offerings include brownie, cakes, cookies, biscotti, and pie crust and add a delectable crunch and chewiness to elevate beverages.
Intriguing application: cinnamon spiced latte, whipped topping, caramel drizzle, and snickerdoodle crumble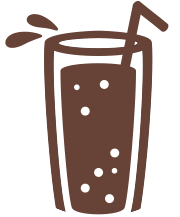 Mix-ins
Our mix-ins contribute texture and flavor to specialty beverages. From adding a ribbon of syrup in coffee drinks to suspending fruit-flavored ingredients in smoothies, we add value to beverages of all types.
Intriguing applications: salted caramel mocha; maple turmeric latte.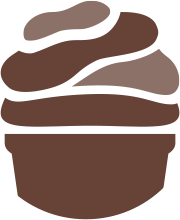 Drizzles
Drizzles from Parker add dimension, color, and flavor to hot beverages. Our offerings include chocolate, red velvet, caramel, and more—giving your applications an extra layer of consumer appeal.
Intriguing applications: cherry flavored cappuccino with a cream cheese drizzle; peanut butter cup caramel latte.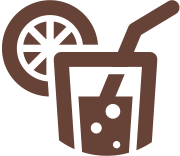 Flavor Bases
From seasonal lattes to flavored ice teas, Parker provides flavor systems that support leading specialty beverages across the industry. Our beverage flavor systems include traditional favorites like vanilla, raspberry, and peppermint as well as more unusual beverage flavors like Irish cream, macadamia, and mango.
Intriguing applications: raspberry, lime, and basil iced tea; carrot, mango, and coconut smoothie; dulce de leche coffee cocktail.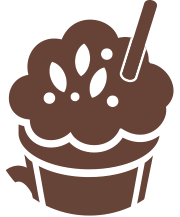 Toppings
Exciting, delicious toppings are a key element of making specialty beverages appealing to the consumer's palate, eye, and smartphone lens. Our toppings add value to both hot and cold beverages. Add sprinkles to a cappuccino or suspend inclusions in a smoothie for enhanced flavor and texture.
Intriguing applications: peach-lemon smoothie with suspended lemon pieces; mocha with red velvet sprinkles; salted caramel latte topped with sea salt caramel sugar.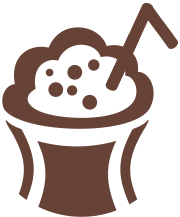 Grinds
Our grinds serve as an indulgent, exciting topping on specialty beverages. Top your coffee beverages with our candy cane or shortbread cookie grind with seasonal flavors for an exciting LTO, or use our pretzel grind to give a drink a compelling sweet and salty flavor profile.
Intriguing applications: peppermint latte topped with candy cane; watermelon-mint smoothie topped with praline pumpkin seed grind.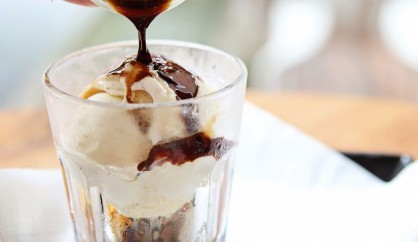 Learn more about our beverage ingredients