CAPTIVATE CONSUMERS. DELIVER INNOVATIONS.
.
March 29, 2022
2023 Ice Cream Feature Flavors Are Here!
Parker Food Group is proud to announce the release of our 2023 ICE CREAM FEATURE FLAVORS! We look forward to sharing with you the latest trends in the world of Ice Cream & Frozen Desserts! Get more information by visiting ParkerFoodGroup.com! #parkerfoodgroup #parkerproducts #creativefoodingredients #inclusionsolutions #flavor #fortification #texture #icecream #featureflavors
Consumers don't return for good. They return for special—for new flavors that excite and intrigue. As a maker of frozen desserts, you have the opportunity to stimulate both taste buds and loyalty. You do this with intriguing flavors. You do this with Parker Products.
Our feature flavors for frozen desserts include baked inclusions, flavor bases, colorful toppings, coated nuts, and variegates—everything you need to draw your customers in to a satisfying, exciting taste experience. All flavors are natural and support clean labels.
For more information, visit ParkerFoodGroup.com and schedule a presentation today!
Favorite Flavors From The Past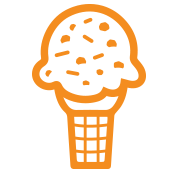 Cheesecake S'mores
Brûléed Marshmallow ice cream with swirls of Brown Butter Graham blended with Cheesecake Bites and Sea Salt Ganache DROPLETS™.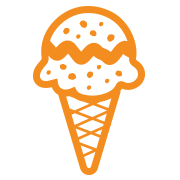 Cold Brew Cookies & Crème
Cold Brew ice cream with a Creamy center swirl blended with Crushed Chocolate Sandwich Cookies.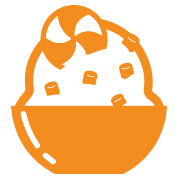 Golden Milk
Golden Milk ice cream with swirls of Black Tea blended with Honey Ginger Flakes and Shortbread Cookies.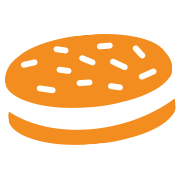 Deep Fried Praline Apple Pie
Fried ice cream with swirls of Apple blended with Sugar Rolled Pie Crust Pieces and Praline Pecans
For More Flavors, Get in Touch