Dairy
From our founding by the creator of the "Drumstick" novelty, we have been committed to the dairy industry. Today we provide an array of on-trend feature flavors for ice cream, plus individual ingredients that add flavor, texture, and visual appeal to your products. We also offer inclusions and fruit preps to support savory dairy applications.
April 17, 2018
WHITE PAPER: Novelty or Nostalgia? Choosing a Dairy Flavor Direction
Consumer flavor trends often oscillate between two opposite characteristics: healthy and indulgent, simple and complex, subtle and intense. One of the most fascinating of these polarities is between novelty and nostalgia. Trendy flavors can be intensely new and surprising, like ghost pepper, za'atar, or matcha, or they can be familiar tastes […]
Feature Flavors
In addition to our individual ingredients, Parker offers an array of on-trend feature flavors for frozen desserts, including everything you need to draw your customers in to a satisfying, exciting taste experience. All flavors are natural and support clean labels. To learn more, visit our feature flavors page.
For information on specific ingredients, read on below.
Ingredient Systems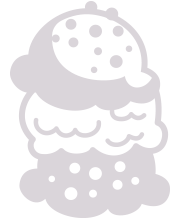 Baked Inclusions
Our baked inclusions are a tasty way to add satisfying texture to dairy applications. Our offerings include brownie, cake, cookie, biscotti, and pie crust inclusions and can be used in a variety of dairy applications. Use our baked inclusions in milkshakes, concretes, as an ice cream topping, and more.
Intriguing application: chocolate ice cream topped with chocolate cake pieces, praline pecans, and swirls of chocolate frosting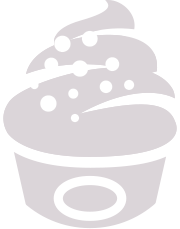 Inclusions
Parker was founded to provide inclusions to the dairy industry, and we have maintained our expertise in this area ever since. We offer inclusions for dairy products, from colorful candy pieces to nuts and granola, allowing you to create new, specialty flavors, keeping your customers engaged and building your brand.
Intriguing applications: apple yogurt parfait with cashew granola; vanilla-bourbon and walnut ice cream.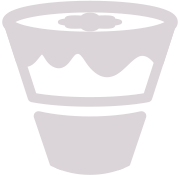 Swirls, Ribbons, and Variegates
Ice cream gets some of its greatest appeal from our swirls, ribbons, and variegates. We provide flavors ranging from candy and spice flavors like fleur de sel caramel, black licorice, and cinnamon to fruit like key lime, strawberry, and coconut to more unusual ingredients like our unique pretzel and molasses variegates.
Intriguing applications: cherry swirl ice cream with puffed quinoa; salted caramel and pretzel custard.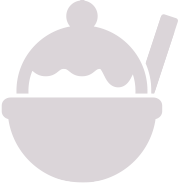 Fruit Preps
Parker's creative fruit preps support line extensions and seasonal flavors. Fruit flavors are among the most trendy directions for indulgent dairy products like ice cream and frozen custard, and Parker supports these trends with preps like our pear apple tarragon and others.
Intriguing applications: blueberry rosemary ice cream with almonds; peach ginger frozen custard.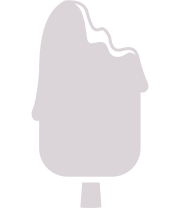 Flavor Bases
Our flavor bases contribute to intriguing, successful products throughout the dairy industry. From egg custard ice cream to watermelon sorbet, we offer flavors both indulgent and culinary with modest usage rates and consistent quality.
Intriguing applications: watermelon sorbet with mint-chocolate topping; orange chocolate milkshake.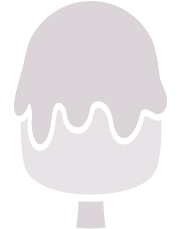 Coatings
We provide chocolate, caramel, yogurt, and other coatings for dairy applications. Our ingredients can coat inclusions or be used on the outside of an application.
Intriguing applications: chocolate coated tangerine ice cream bar; frozen yogurt coated chocolate ice cream sandwich.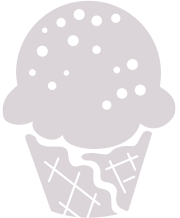 Grinds
We grind popular baked items and candies like chocolate cookies or peppermints to your desired size, contributing texture, flavor, and consumer appeal to dairy items as a topping or inclusion.
Intriguing applications: pumpkin gingersnap ice cream bars; hazelnut, banana, and chocolate custard.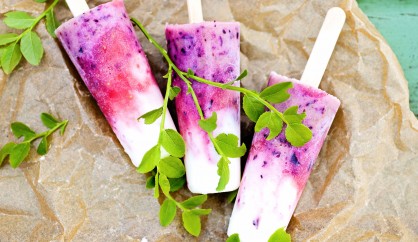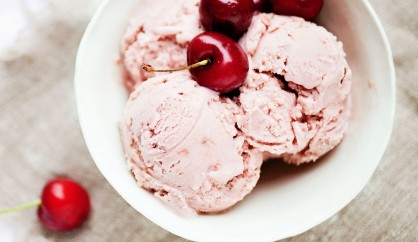 Learn more about our ingredients for dairy